The International Federation of Karate Australia Incorporated (IFK Australia) is a not-for-profit NSW incorporated association, and our primary function is to provide resources to help develop our members to become the best Kyokushin karateka they can be.
As such, almost all our activities are geared towards raising funds to support our members to attend local and international tournaments, seminars, camps, and to bring experts from overseas to teach us here at our Annual Camp and seminars. In addition to basic operating expenses, we also need to buy common equipment, such as tournament mats. The minimal annual membership doesn't even begin to cover those costs. Therefore, all seminars, gradings, and tournaments have a fund raising component.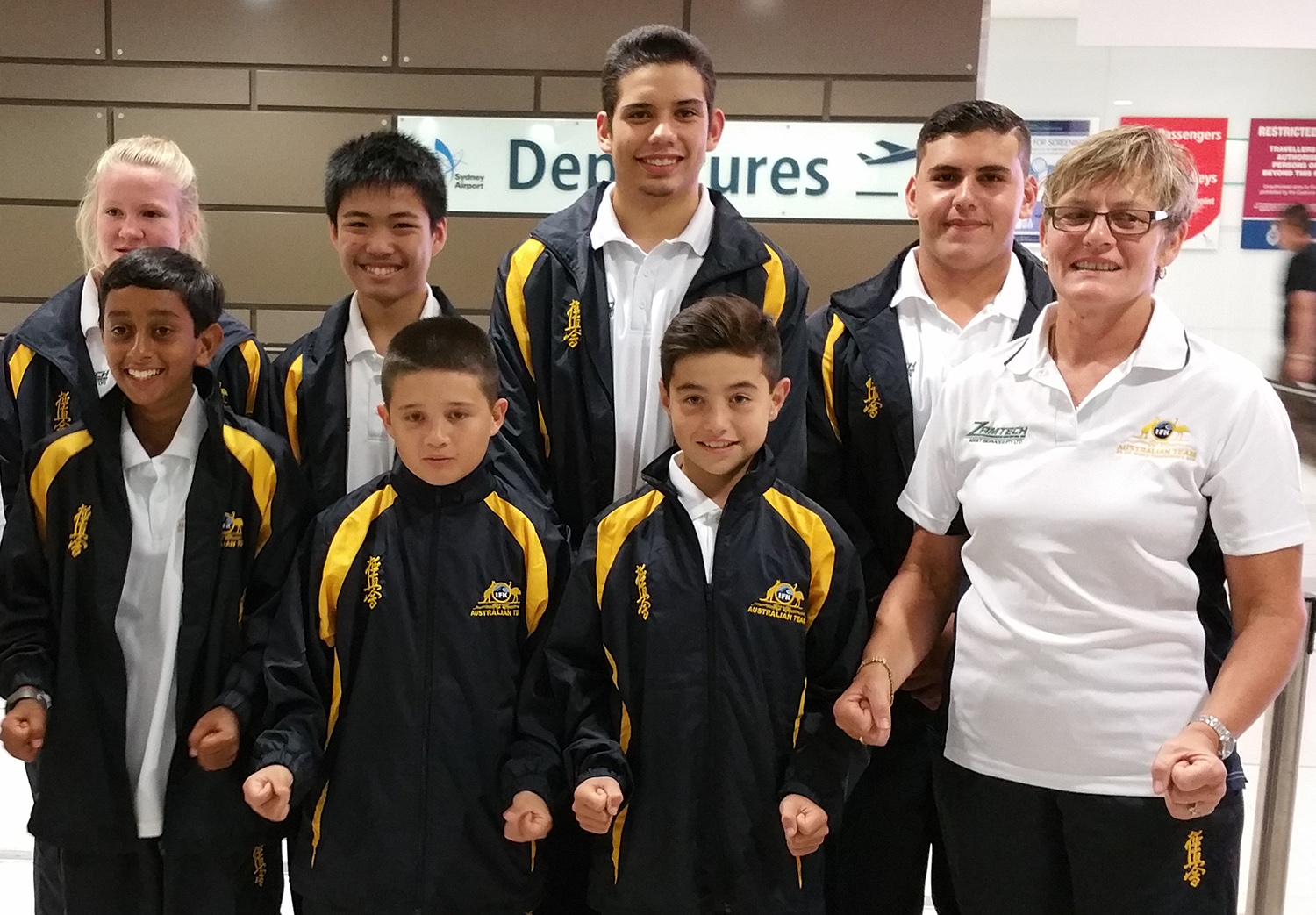 The IFK Australia team heading off to the Junior World Tournament in Greece, 2015
Yet, even this is not always enough. Sending teams overseas, or bringing experts from there, can cost up to $20,000 for each event. In 1996, 2006, 2011, and 2015 we raised funds to send teams to compete at world tournaments (the last three being Junior World tournaments), and we have also provided some funds to members attending international camps as participants, or participating as officials at international tournaments.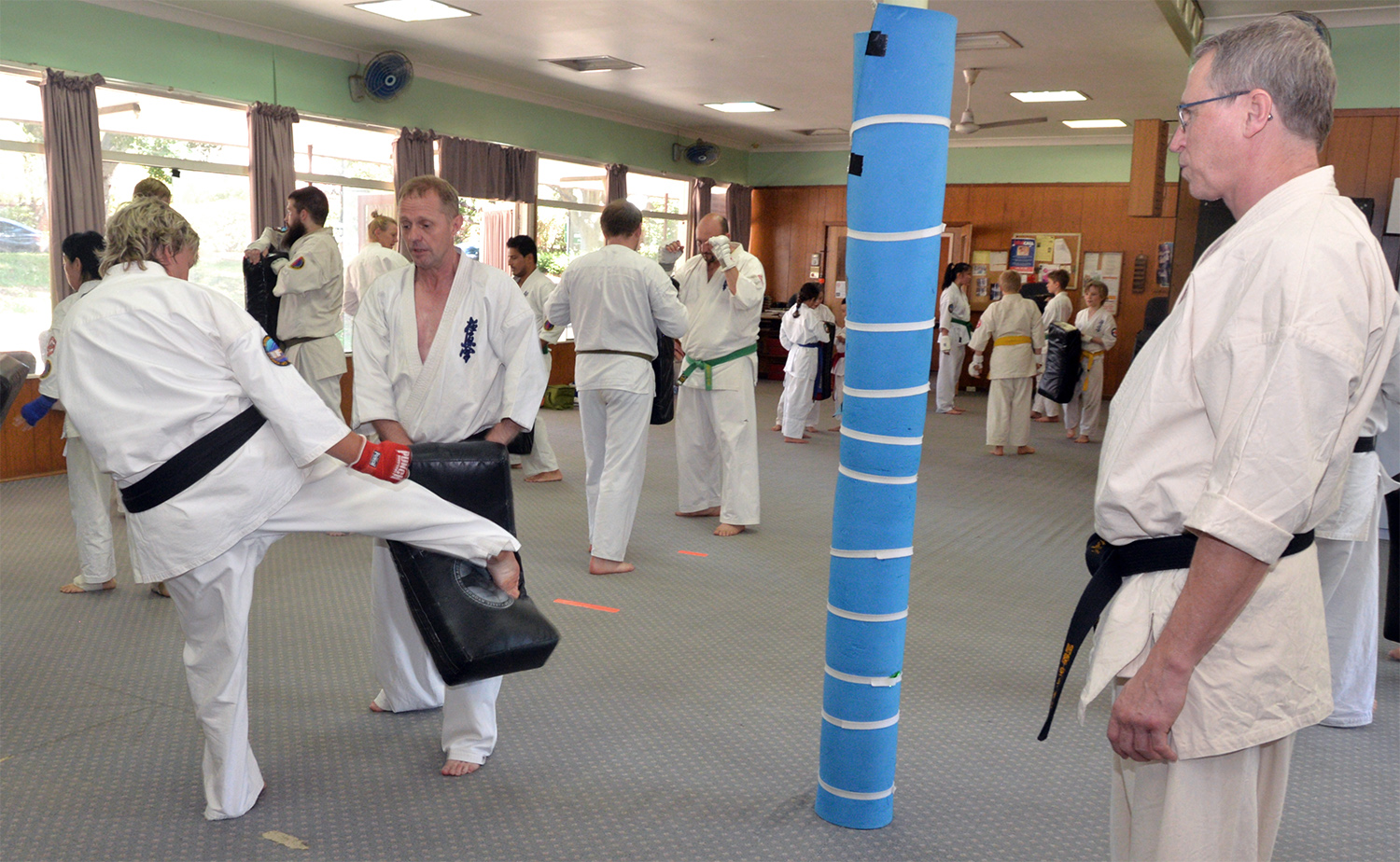 Shihan David Pickthall, International Vice-President of the IFK, supervising some techniques at the 2018 Camp in Sydney.
But to cover all these costs, significant and continuous fundraising efforts must be conducted. Included among these are
Chocolate/Lolly Drives
Raffles - big and small prizes
BBQs
Refundable Bottle Collection
One-off merchandise specials e.g. hoodies or jerseys
Sponsors and donations
We welcome anyone who would like to sponsor us, either generally or for specific events, either in cash or prizes. We will gladly provide appropriate advertising where ever possible and appropriate to acknowledge your contribution. e.g. your logo on our team uniforms.
Donations are of course also welcome, but as we not a registered charity, these would not be tax-deductible, and they would have to be made solely out of the goodness of your heart.